"I will create original pieces that bring people together through a shared conversation".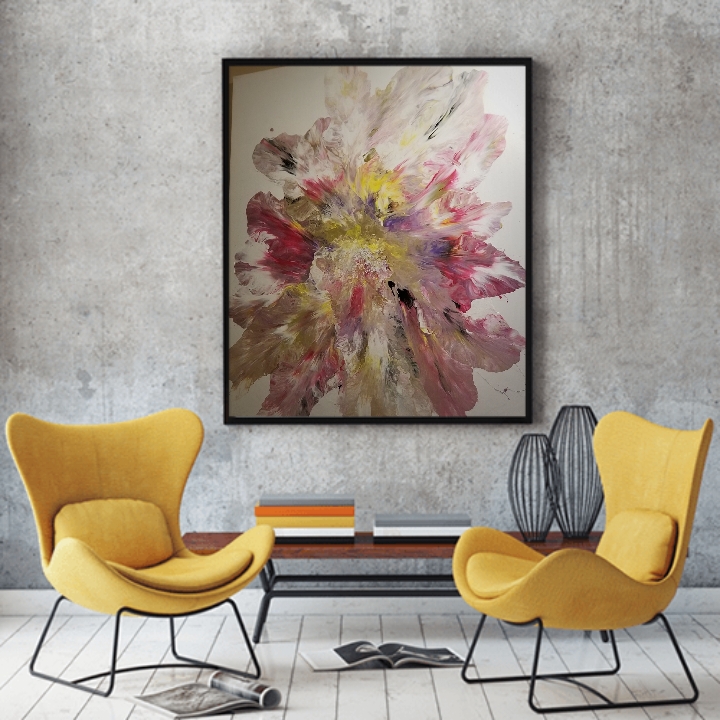 Born into a family of artisans, I always had an affinity to art, although did not take myself seriously as an artist as I was born legally blind and mostly colour blind. On the encouragement of Valerie Kent of Cavan Art Gallery, I started acrylic abstract pouring.

My desire to explore and express creativity has resulted in unique colour choices, melded with an interesting use of texture. This way of working blends strongly with my desire to communicate my visual world.Every groove, splash of color, and indentation brings new life to any room

Commissions: Quality to a T
Colour evokes emotion. Whether intentional or not, as humans we connect with colour. I aim to inspire people through colour. What story do you wish to convey without the spoken word?
My style brings emotion out in every piece. By collaborating with clients I will create a unique piece that speaks to your soul. A work of art in your home or office that you collaborate on providing momentum and peace for the day.
You may choose a size, a general direction, and the overall impression and I will bring colour and life to your custom piece.
Passionate about Art, Accessibility & Inclusivity