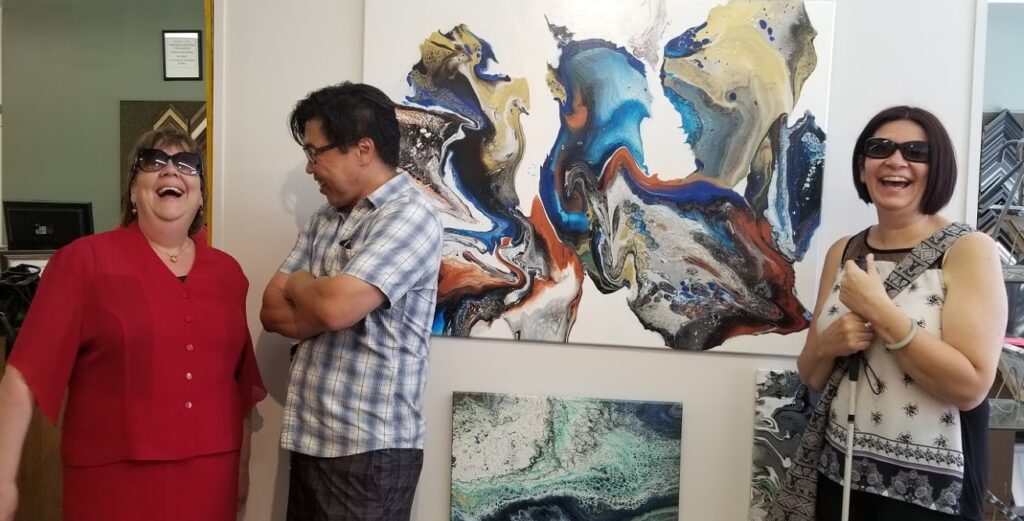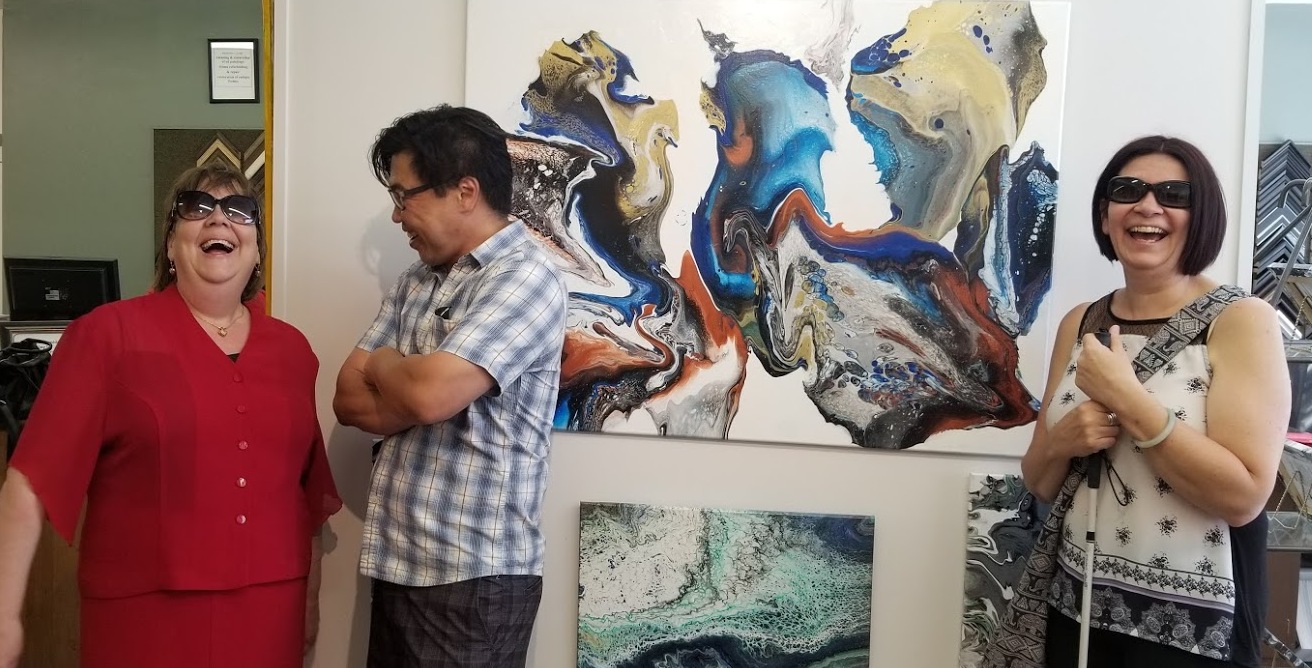 Art Animation by Lynn Teatro
"Lynda Todd's use of colour and movement is phenomenal. Trying to decide which two of the many beautiful pieces will adorn my walls soon. Tough decision!" Lynn T.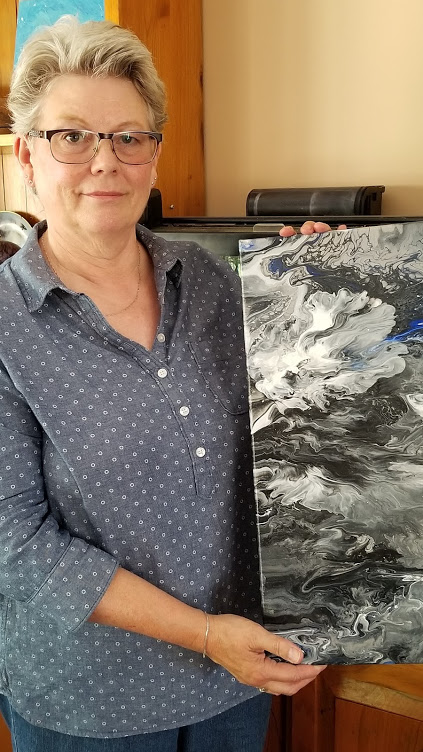 "My introduction to Lynda's art was at her first showing in June 2019 at Paul's Frame & Art Gallery in Peterborough. All the pieces had such energy and flow with amazing colour combinations. However, "Garden Stroll", with its analogous colours of grey, white and black and just a touch of vibrant blue really drew my eye. It was the perfect size for my front entrance and now has pride of place there. It provides a peaceful, gently flowing focus in the foyer that leads in from the busy street in front and out back to my own garden stroll!" —- Deb H.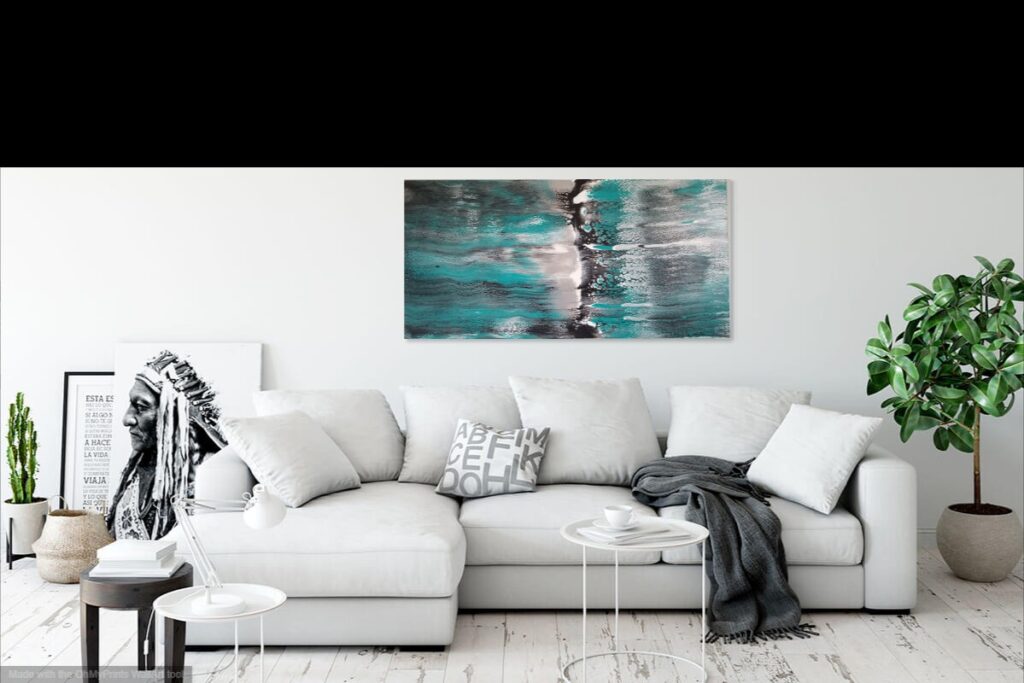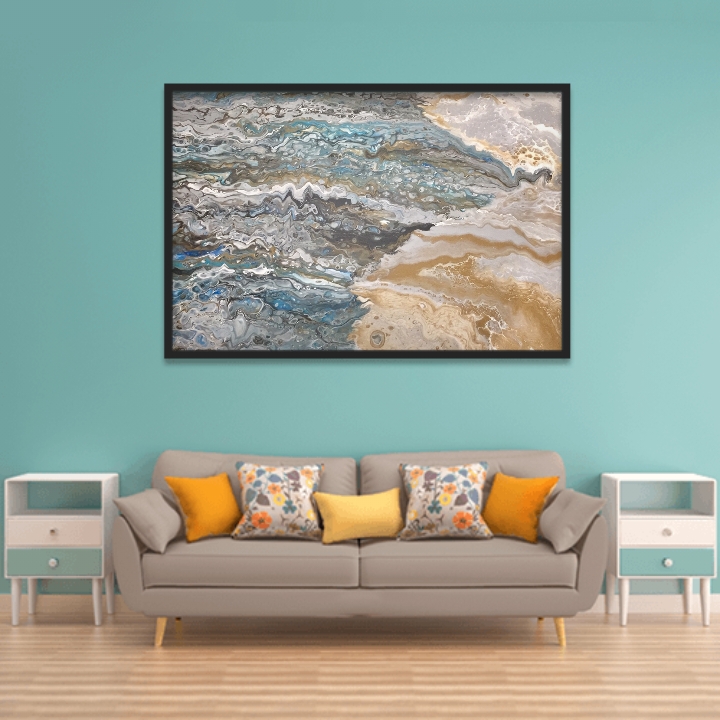 "Mica" is a unique and ultra-exciting abstract painting that grabs everyone's attention. First of all, it has a wonderfully complex and beautiful colour scheme of blues and silver,white and black. It is full of patterns that appear to be in perpetual motion. In fact,it is brilliantly active, alive akin to a day at the beach with the wind whippingwaves, and the white breakers sliding, reaching under, then up and over otherwaves. It is no ordinary painting and it was a piece I knew I just had to have.That is the way it is with Lynda Todd's artwork, the pieces in her own collection thatshe is offering to the public for purchase and the excellent commissioned paintings sheis so well known for – they are each special and her work is so easy to fall in love with,to hang and cherish for your home, office, home office. They are suitable as gifts and they are inimitable collectable treasures.
— Valerie Kent, BFA, BEd, MFA http://valeriekent.com